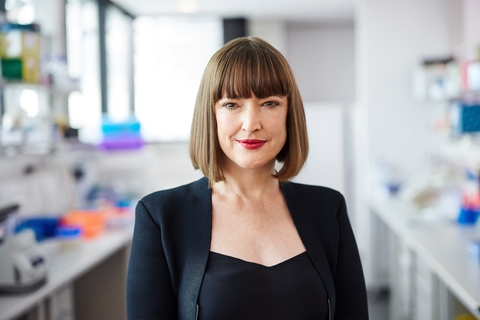 Director
Mara-Jean Tilley
Mara-Jean is the Director of Garvan Research Foundation, the marketing and fundraising arm of the Garvan Institute of Medical Research. Formerly the Director of Philanthropy, Bequests and Campaigns, Mara-Jean commenced working at Garvan in 2011. Prior to joining Garvan, Mara-Jean was the Foundation Executive at the Sydney Theatre Company where she held a variety of positions over more than eight years with the organisation. Mara-Jean is a member of the Perpetual Foundation and Centenary Foundation Advisory Committee.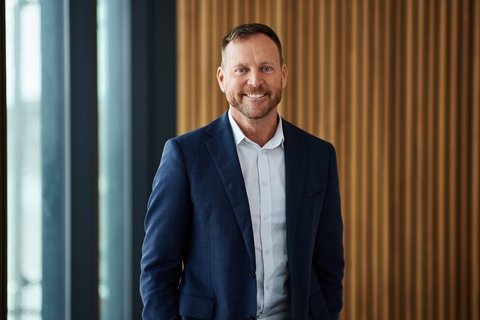 Deputy Director
Brad Timms
Brad commenced with the Foundation in 2016 as Head of Fundraising and was then Director of Fundraising, Marketing and Communications prior to his current role.  Before joining Garvan he was National Events Manager at Cancer Council Australia for 4 years and has held marketing and fundraising related roles with some of Australia's best known charities, including Red Cross and the Heart Foundation.
Garvan Research Foundation Board of Directors
The Garvan Research Foundation Board was established in 1981. It oversees the effective marketing and fundraising activities of the Garvan Research Foundation, ensuring the Institute's innovative research is supported.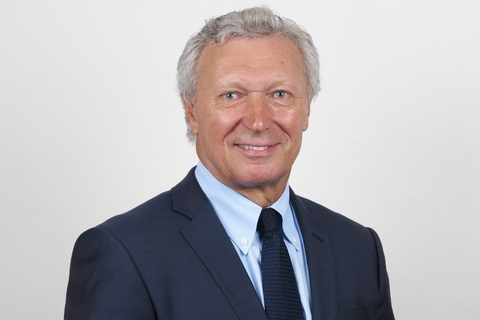 Chair
Russell Scrimshaw AM
Dr Scrimshaw is the Garvan Research Foundation Board Chairman and a Non-Executive Director of the Garvan Institute of Medical Research. He is currently Executive Chairman of Peak Rare Earths Ltd, Deputy Chairman of Ignition Wealth P/L, Non-Executive Chairman of ARI P/L and Scrimshaw Nominees P/L and also of Australian Philanthropic Fund, the Scrimshaw Foundation. Previously, he has held senior executive positions at Fortescue Metals Group Ltd (FMG), Commonwealth Bank, Optus and IBM. He was also Non- Executive Chairman at Sirius Minerals plc, and Executive Director at FMG, and Non-Executive Director of Commonwealth Properties Ltd, EDS Australia, Mobilesoft, Telecom New Zealand Australia P/L, and Athletics Australia.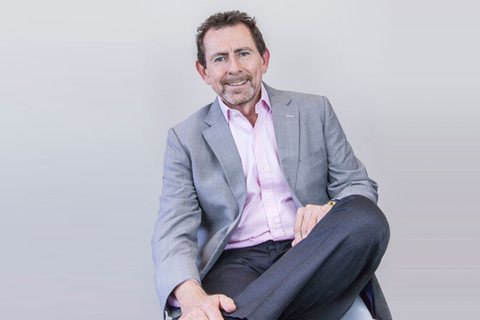 Nick Abrahams
Mr Abrahams is the Global Co-leader of the Digital Transformation Practice at Norton Rose Fulbright and has deep commercial expertise and global networks in the technology space. He is Co-founder of leading online legal site LawPath. For six years, he was a Non-Executive Director of ASX300 software company Integrated Research. He is a Director of the Sydney Film Festival, is on the board of the Vodafone Foundation and is past President of the Australian Communications and Media Law Association. He is the author of two books: Digital Disruption in Australia and Big Data, Big Responsibilities: A Guide to Privacy & Data Security for Australian Business.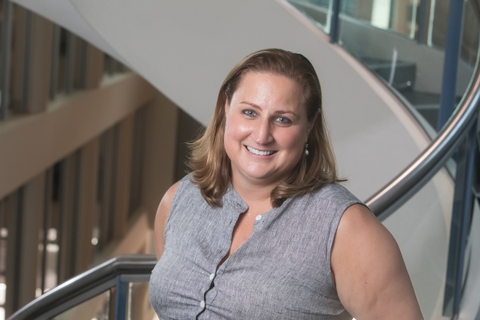 Jane Allen
Ms Allen is a founding Partner of Maritana Partners, a specialist Governance Advisory business. Previously, she was a Managing Partner at Egon Zehnder in Australia, where she also held a leadership role across Asia Pacific. A member of Chief Executive Women, Ms Allen has an MBA from Harvard Business School and a Bachelor of Arts from Smith College. She is also a Director of the American Australian Association Limited, which promotes cooperation and understanding between the United States and Australia.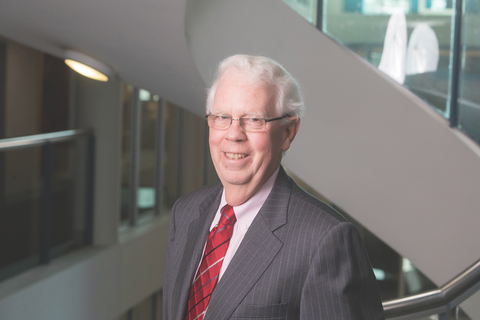 Michael Cannon-Brookes
Mr Cannon-Brookes is a Director of Cannon-Brookes Consulting Pty Ltd, and a CEO-level executive coach with Foresight Global Coaching. Previously he was a banker with Citibank, where he served in leadership positions across four continents. This included establishing Citibank in Australia in 1985 where he was Executive Chairman for seven years. He was Managing Director of Freehill, Hollingdale & Page. He retired in July 2012 after 15 years overseas with IBM, during which he was based in China as their Vice President, Global Strategy for 149 Growth Markets. A UK citizen, he took Australian citizenship in 1994. He graduated with Honors in Law from Cambridge University. He was also a Global Board Member of Advance.org where he is now Ambassador Emeritus, and is a Fellow of the Australian Institute of Company Directors.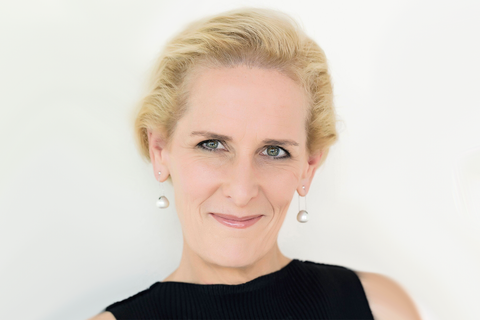 Sue Cato
Ms Cato is recognised as one of Australia's leading corporate communication and issues management experts, having managed some of the largest issues confronting corporate Australia and beyond. In 2003, Ms Cato established Cato Counsel, a corporate communications company providing high-level strategic transaction support, and public and corporate affairs advice. Cato Counsel has since evolved into Cato & Clive. Ms Cato is on the board of the National Gallery Australia Foundation, is an advisory board member of Sydney Contemporary and is an Ambassador of Women for Election Australia. She is also a member of Chief Executive Women and is the Deputy Chairman of the creative think tank, A New Approach.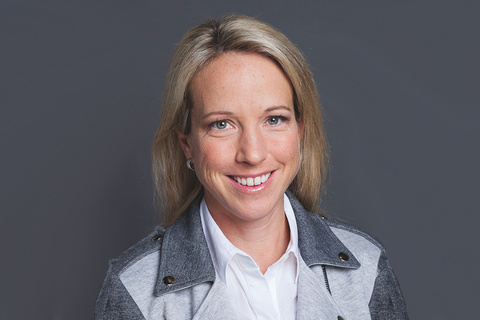 Wallis Graham
Ms Graham is a finance industry professional, with more than 20 years of experience in funds management, corporate finance, private equity and investment banking. She is currently a Director of Servcorp Limited, Whitehaven Coal, the Wenona School, Wenona Foundation, the Sydney Youth Orchestras and the John Brown Cook Foundation. She also holds a Senior Consulting role with Energy Capital Partners. Wallis has a BA in Economics Modified with Mathematics from Dartmouth College in the United States.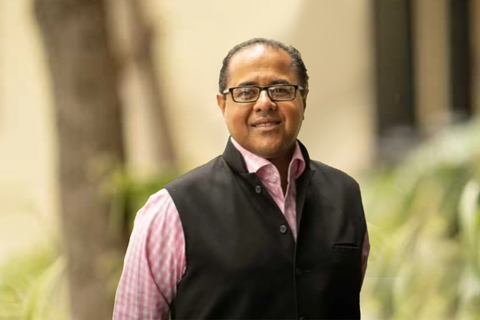 Rajeev Gupta
Mr Gupta is a Partner of the cross-over technology focused investment fund, Alium Capital. Rajeev began his career at Goldman Sachs, where he worked in the investment group in Hong Kong, Singapore and New York with a focus on listed and unlisted technology companies. He then utilised his technology investment experience as a portfolio manager at both Tribeca Investment Partners and Merricks Capital, where he ran global technology funds. Following that, he built his own 25-person technology start-up called Geckolife, before establishing Alium Capital. Mr Gupta holds a Bachelor and Honours degree in Finance, Econometrics and Law from the University of Sydney. He is a CFA and CMFAS charter holder, as well as being an AICD Member.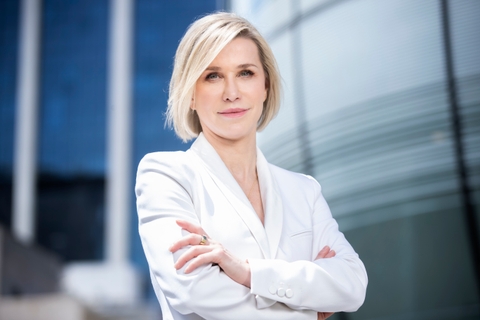 Maria Halasz
Ms Halasz is Chief Executive Officer of Stride Equity, a venture capital group funding and supporting innovative companies in the healthcare and technology sectors. Her current role is built on a career as chief executive of an ASX listed life sciences company and prior to that as corporate finance director. A graduate of the University of Western Australia and the Chairmen's Mentoring Program of the Australian Institute of Company Directors, Maria has extensive executive, board and governance experience in listed and unlisted public and private companies. Maria is a member of the Advisory Board of the Digital Health Cooperative Research Centre and NSW Councillor of the Australian Industry Group (AiG).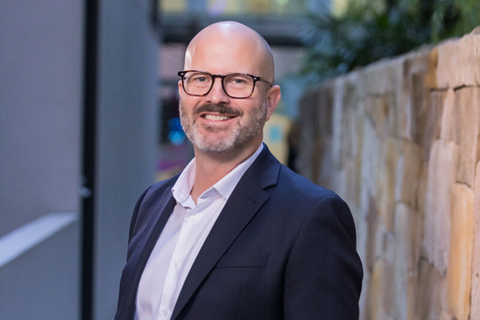 Executive Director
Benjamin Kile
Executive Director of the Garvan Institute of Medical Research, Professor Benjamin Kile is an internationally recognised medical researcher who has made contributions to the understanding of cancer, stem cells and inflammatory disease. His work has shed light on the mechanisms of programmed cell death, informing the development of the BH3 mimetics, a new class of cancer drugs approved by the FDA in 2016. Prof Kile has a distinguished research leadership background, having occupied senior roles at the Walter and Eliza Hall Institute, Monash University, and the University of Adelaide. He made foundational contributions to the establishment of the National Drug Discovery Centre, the South Australian immunoGENomics Cancer Institute, and the Bragg Comprehensive Cancer Centre.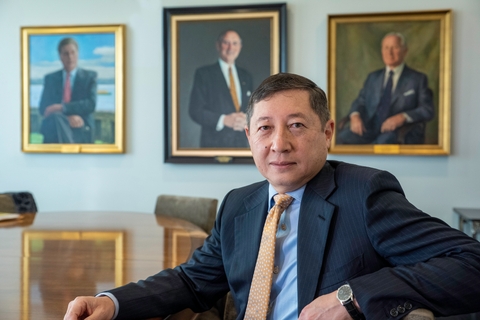 Bruce Liu
Mr Liu has worked in Sydney, New York and Singapore as a M&A lawyer for Allen Allen & Hemsley (Allens Linklaters) and investment banker for Merrill Lynch & Co (BofA Securities); he was financial advisor to the Government of Singapore in the initial public offering of Singapore Exchange. Mr Liu also held a leadership role in Barito-Pacific Holdings, controlling entity of listed MSCI indexed holdings. He is non-executive director of Sydney Stock Exchange, and member of the Alumni Admission Council Northwestern University. Previously, Bruce was councillor of the Power Institute Foundation University of Sydney and director of Cranbrook Foundation. He is a fellow of the Australian Institute of Company Directors.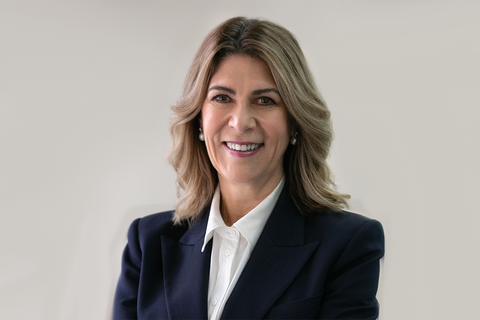 Sally Loane
Ms Loane is the Chair of Destination NSW and Ignition Advice. She is a director of Chubb Insurance Australia and of PanKind – the Australian Pancreatic Cancer Research Foundation and a governor of the Cerebral Palsy Research Foundation. She is a member of the Advisory Board of Orizontas and a Trustee of ANZAC Memorial. She is a former Director of Venues NSW and was the first female director of Waratahs Rugby. Ms Loane advocates for women to become financially independent through mentoring and as a former advisor to the NSW Council for Women's Economic Opportunity and the NSW Domestic and Family Violence and Sexual Assault Corporate Leadership Group. She also has a long history of service to the community and various Australian charities.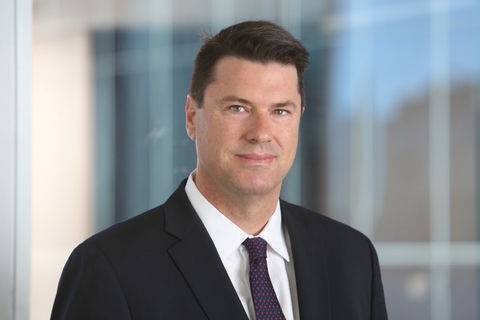 Hamish McLennan
Mr McLennan is a media and marketing industry executive. He is Chair of Rugby Australia, REA Group and of ARN Media, Deputy Chair of Magellan Financial Group and a Non-Executive Director of both Light and Wonder and Claim Central Pty Ltd. He was Executive Chair and CEO of Ten Network Holdings until July 2015 and prior to that he was Executive Vice President, Office of the Chair, at News Corp (formerly News Corporation). Mr McLennan has also held the role of Global Chair of Young & Rubicam, part of WPP, the world's largest communications services group. He has previously served on the Board of Directors for the United Negro College Fund (UNCF) and the US Ad Council.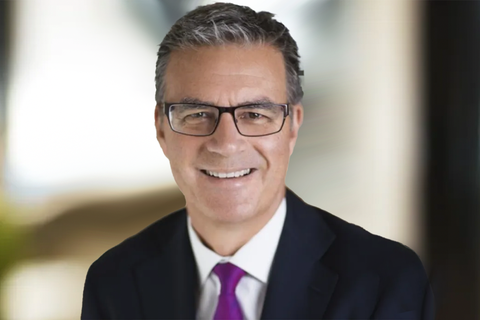 John Meacock
Mr Meacock is a Global Advisor and Non-Executive Director. Until recently he was the Global Chief Strategy Officer responsible for Strategy, Innovation and Geopolitical Risk for Deloitte. He is an advisor to Deloitte in Asia and Australia, Advisory Board Member of Clear Dynamics and Weare8 and an adviser to a range of ASX100 companies. He was previously the Deputy Chair of Deloitte's Global Board, a member of the US Finance and Investment Advisory Board for the Australian Government, Chair of the Brett Whiteley Foundation, Director of Asia Society and Director of Wenona Girls School.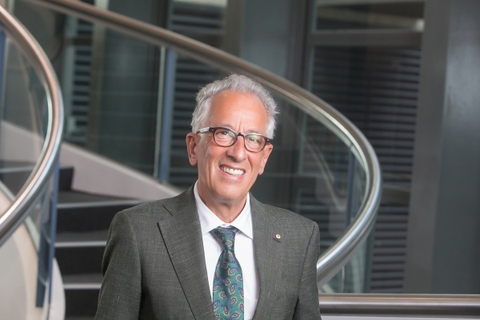 Simon Mordant AO
Cav Professor Mordant is Executive Co-Chair of Luminis Partners. He is also Co-Vice Chair of MOMA PS1 in New York, and Chair of Lend Lease Barangaroo Public Art Committee. He is a Trustee of the American Academy in Rome, Vice Chair of Tate International Council, a Director of Malborough College in the UK, and a member of the International Council of the Museum of Modern Art in New York. He is an Enterprise Professor at the Centre of Visual Art (CoVA) at the University of Melbourne, and an Adjunct Professor at Universita Cattolica in Milan and Rome. He is also on the board of the Centre for Independent Studies in Australia. He has been awarded a Knighthood in the Order of the Star of Italy. In November 2021, he was sworn in as Honorary Consul to San Marino in Australia.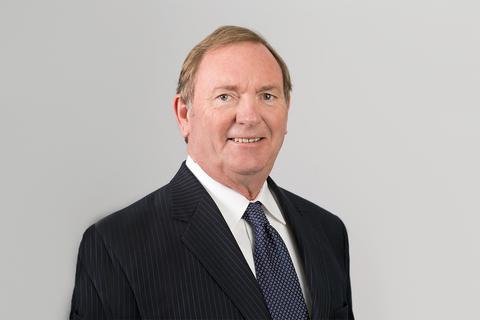 Greg Paramor AO
Mr Paramor is Chair of the Leftfield Group and a Non-Executive Director of the Charter Hall Group. He is the former Managing Director of Folkestone Ltd. He was Co-founder of Growth Equities Mutual, Paladin Australia and the James Fielding Group, and CEO of Mirvac. He is a past President of the Property Council of Australia and of the Investment Funds Association. He has been involved with a number of not-for-profit groups including as the current Chair of BackTrack Youth Works, and a Director of The Nature Conservancy – Australian Trustee. He is a board member of the Sydney Swans and Sydney Swans Foundation.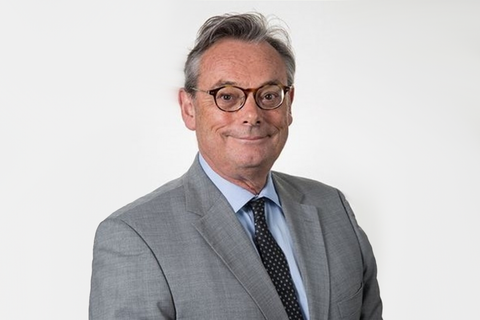 Geoff Raby AO
Dr Raby is Chair and Founder of Geoff Raby and Associates, a Beijing-based corporate advisory firm providing strategic advice and analysis on China. He is an Independent Non-Executive Director of Yancoal, Netlinkz, and Legend Media. He was Australian Ambassador to China (2007–11), DFAT Deputy Secretary responsible for North Asia and for Trade Negotiations (2003–07), APEC Ambassador and Ambassador to the WTO. He was Head of the Trade Policy Issues Division at the OECD in Paris and Head of DFAT's Trade Negotiations Division. He founded and led DFAT's East Asia Analytical Unit. He donated his collection of Chinese contemporary art to La Trobe University. The Geoff Raby Collection is the largest gift of cultural philanthropy the University has received.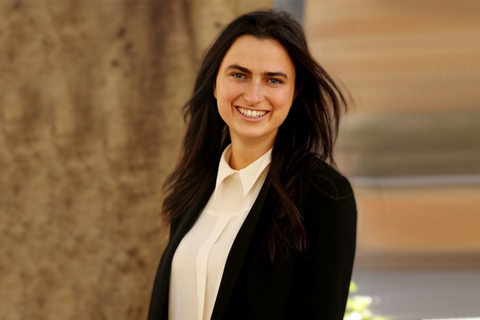 Isabella Rich
Ms Rich is a Principal at Our Innovation Fund Venture Capital, LP. She previously worked at Boston Consulting Group in both Australia and the US, where she was strategic consulting across multiple industries, including advising some of the largest pharmaceutical companies globally. Isabella is also on the board of JCA, co-leading the 25–40 cohort. She has experience in the not-for-profit space, consulting for organisations such as The Bread-and-Butter Project and Carriageworks. Ms Rich joined the Foundation Board in August 2021.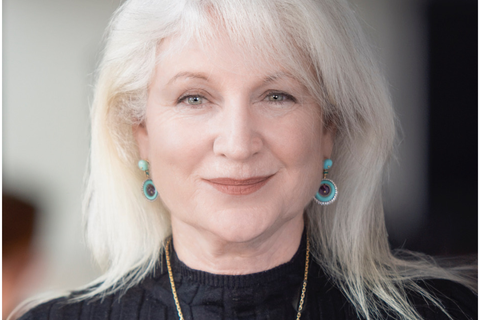 Ruth Ritchie
Ms Ritchie is a respected journalist, author and playwright with 25 years of experience as feature writer and columnist for Australia's most prominent publications. She was an advertising copywriter for 10 years and has more than 50 local and international awards. Ms Ritchie is a philanthropist who makes contributions to messaging and strategic planning to many of Sydney's major cultural institutions. Ms Ritchie is the Director of the Bill and Patricia Ritchie Foundation and a Board Trustee of the AGNSW Foundation and the Sydney Theatre Company Foundation.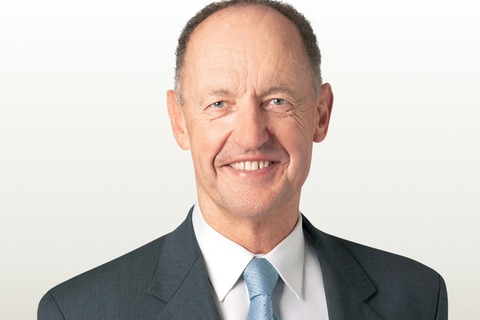 John Schubert AO
Dr Schubert is Chairman of the Garvan Institute of Medical Research and a director of the Garvan Research Foundation Board. He has held positions as Chairman of the Great Barrier Reef Foundation, Chairman of the Commonwealth Bank of Australia, non-executive director of BHP Billiton Limited, BHP Billiton Plc, and Qantas Airways Limited, Chief Executive Officer of Pioneer International Limited, Chairman of WorleyParsons Limited and G2 Therapies Ltd, Chairman and MD of Esso Australia Ltd, and non-executive director of Hanson Plc.