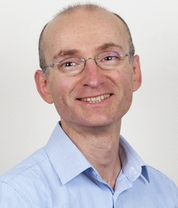 Dr Arcadi Cipponi
Senior Research Officer
Dr Arcadi Cipponi completed his degree in Molecular Biology at the University of Milan, Italy in 1998. He became fascinated by the field of cancer immunology and immunotherapy and in 2008 gained a PhD in Molecular and Cellular Pathology at the University of Parma, Italy. His studies shed light on the mechanisms driving anti-tumour immune response elicited by engineered T lymphocytes expressing tumour specific antigens.
He then moved to the Ludwig Institute for Cancer Research in Brussels, where he joined the group of Professor Pierre Coulie as Postdoctoral Fellow. His studies involved some fundamental aspects of the anti-tumour immune response, like the transcriptional profile of tumour infiltrating CD8 T lymphocytes in human melanoma samples, and the characterisation of intratumoral lymphoid neogenesis in human subcutaneous metastasis.
In 2011 he joined the group of Professor David Thomas at the Peter MacCallum Cancer Centre in Melbourne, where he focused his attention on defining the general principles governing how human cancer cells adapt and evolve in response to selective pressures imposed by therapeutics. These studies emphasise the molecular and genetic mechanisms used by tumour cells to increase the levels of genetic instability and accelerate stress-induced adaptive evolution.
In 2014, the group moved to The Kinghorn Cancer Centre at the Garvan Institute of Medical Research in Sydney, and Arcadi is actively involved in the development of in vitro and in silico models to define cancer risks associated with germline mutations in tumour suppressor genes.
Awards
2006

FNRS (Belgian National Funds for Scientific Research) fellowship

2012

Peter MacCallum Cancer Institute Foundation Grant

2015

NHMRC Project Grant "Stress-induced genomic instability as a driver of adaptive responses in human cancer cells".