Benefits of getting involved:
Workplace visits
– where your staff can hear first-hand from leading Garvan scientists about their ground-breaking research
Invitations to seminars
and behind-the-scenes tours of our state-of-the-art facilities
Flexibility and choice
– you choose how much you'd like to donate each pay cycle, and the area of breakthrough research you'd like to support.
Updates
– regular updates on how your donations are changing the future of medicine.
How it works
The best part of Workplace Giving is that the donation is made from your pre-tax income, so the tax deduction is immediate. For example, if you nominated a donation of, say, $5 each pay cycle it would actually cost you less than that (depending on your level of taxation), because of the automatic tax deduction. Your chosen charity however receives the full $5.
If your employer chooses to dollar-match employee donations then your generosity goes even further.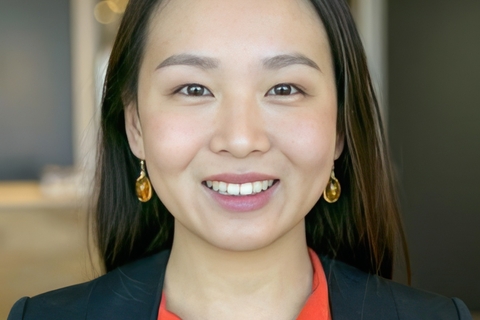 Amber Hu donates regularly to Garvan as part of DigDeep®, King & Wood Mallesons' Workplace Giving Project. It's important to her to give back to the community and she enjoys being able to make a real difference collectively with others.
For Amber, the life-saving advancements of medical research make it the most important scientific frontier of our time. Through DigDeep®, she is able to contribute to this cause in a simple and straightforward way.
How do I start? 
Joining is simple, and we can work with you and your workplace to set it up.
Confirm if your employer is already involved with a Workplace Giving Program. Contact your payroll office and if you're the first to enquire, we can talk with your employer about how to get started.

Complete your employer's sign-up form (or we can provide one) and return it to your Payroll Office. Your donation will be noted on your pay slip.  

If you would like to receive updates on Garvan's research and invitations to our events, please ensure your employer shares your contact details with us. Alternatively, you can provide these directly to Garvan. 
For more information
Email
corporate@garvan.org.au