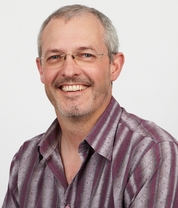 Professor Mike Rogers
Laboratory Head
Professor Mike Rogers graduated from the University of Sheffield, UK, in 1989 with a first class honours in Biochemistry and in 1994 with a PhD in bone pharmacology. He remained in Sheffield as a postdoctoral fellow and moved to the University of Aberdeen, Scotland, as a Lecturer in 1997, becoming Senior Lecturer in 1999. He was promoted to Professor of Musculoskeletal Pharmacology in 2003. From 2005-2010 Mike led the multi-disciplinary Musculoskeletal Research Programme at the University of Aberdeen, recognised as a Centre of Excellence by the European League Against Rheumatism. He has strong links with the pharmaceutical industry and served on numerous Editorial Boards and Grant and Fellowship Committees. He was a member of the Board of Directors of the International Bone & Mineral Society and the committee of the UK Bone Research Society. Mike relocated to the Garvan Institute of Medical Research in 2012 to establish a new team within the expanding Division of Bone Biology. His previous, ground-breaking work elucidated the mechanisms of action and cause of adverse effects of bisphosphonates, a blockbuster class of drugs used worldwide in the treatment of bone diseases such as osteoporosis and cancer-associated bone disease. He has also made important contributions in the field of bone cell biology and human bone diseases. Mike's research is currently focused on defining how the metabolic pathway of isoprenoid lipid biosynthesis (the mevalonate pathway), required for protein prenylation, regulates the function of immune cells and is altered in inflammation. This includes developing new approaches for the diagnosis and treatment of the autoinflammatory disease mevalonate kinase deficiency, and defining the effect of bisphosphonate drugs (which inhibit an enzyme of the mevalonate pathway) on immune cell behaviour. Mike has published 94 peer-reviewed papers, 22 invited first/last author reviews and 11 first/last author book chapters. His publications have >24,000 citations (h index 68) and are cited in 278 patent applications.
Awards
2003

First recipient of the Iain T. Boyle Award - European Calcified Tissue Society

2009

First recipient of the Herbert A. Fleisch Award - International Bone & Mineral Society.