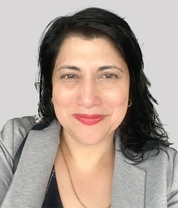 Dr Maya Kansara
Group Leader
Dr Maya Kansara undertook her PhD in the laboratory of Professor Michael Berridge at the Malaghan Institute of Medical Research, affiliated with Otago University, New Zealand. She investigated the regulation of glucose transporters in cancer. Following her PhD she was recruited to the Genomics and Genetics of Sarcoma group headed by Professor David Thomas at the Peter MacCallum Cancer Centre, in Melbourne, Australia.
Maya was responsible for establishing and characterising preclinical models of osteosarcoma in the laboratory. These models have been used to investigate the role of WIF1 and RB1 genes, as well as to identify the components of the immune system, including IL-6, type 1 interferons, IL-23 and NKT cells that sculpt the growth osteosarcoma in vivo.
In mid 2015 she moved to Sydney to work at the Garvan Institute of Medical Research's Kinghorn Cancer Institute, where she is currently a Group Leader in the Cancer Research Division. Here she has continued her interests in identifying new treatment strategies in osteosarcoma.
Awards
2008

NHMRC Project grant - Role of WIF1 in osteosarcoma CIB

2009

Best of Best Research Poster

2011

NHMRC Project grant - Molecular pathways mediating the anti-tumour activity of WIF1

2013

NHMRC Project grant - Translational immunobiology of osteosarcoma

2015

NHMRC Project grant -Targeting the PD-1 pathway in osteosarcoma